Feedback Survey
Your feedback is important to us and will enable us to continue to bring such dynamic in-person events that support Western Australia Aboriginal artists and artsworkers. Please take a couple of minutes to respond via this anonymous survey: culturecounts.cc/s/9Y8jM
Thank You
Thank you to all of OUR BUSINESS attendees, we hope you enjoyed being in each other's company as much as we enjoyed bringing you all together. Let's keep in touch and we look forward to seeing you again next time. Thank you to everyone who made the long and short journey to Roebourne to see familiar faces, new faces and to put faces to names we know well. We are already looking forward to the next one and will keep in touch with updates.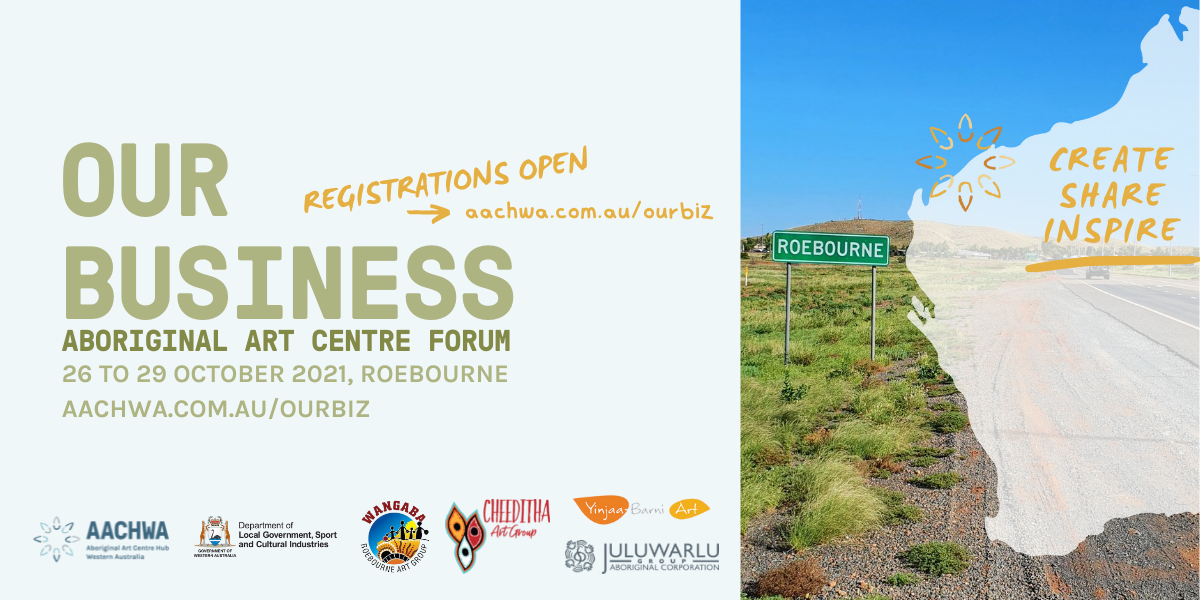 26 to 29 October 2021
Ieramagadu (Roebourne)
Welcome to OUR BUSINESS, where we bring together art centre artists, staff and board for this specially designed forum.
This year, we are opening up our three days of practical training, shared learning, face to face networking plus full-day symposium to other arts professionals, including arts and cultural organisations and independent arts professionals who engage with Aboriginal artists and arts centres.
Lock it in your diaries and start planning your flight and/or road trip. We can't wait to see you and to dedicate a few days together to shape our future with OUR BUSINESS.
WHAT'S ON OFFER
DAY ONE (26 OCTOBER)
Welcome to Roebourne presentations by Wangaba Roebourne Art Group, Yinjaa Barni Artists, Cheeditha Artists and Juluwarlu Artists, plus rock art tour to Murujuga National Park.
DAYS TWO & THREE (27/28 OCTOBER)
Professional Development workshops held at Ngurin Cultural Centre and Ganalili Centre. Includes: Governance, Mental Health and Communication (Evolve Training); Stories, Art, Money (SAM) training products and galleries* (Emilia Galatis); Copyright, Social Media and Artists in the Black (Arts Law Centre of Australia); Arts Funding and Infrastructure (IVAIS and DLGSC), Art Centre presentations; Histories and Heroes exhibition opening (Ganalili Centre); WA Aboriginal Art Project (AACHWA).
DAY FOUR (29 OCTOBER)
Symposium presentations and panel discussions include: Murujuga Rangers rock art and caring for Country, Wangaba Roebourne Art Group Ngarluma presentation, Art Centre Product Showcase, AACHWA Product Development Project, Next Generation Creatives, Pilbara Survey.
DAILY
Networking with Aboriginal Art Centres and local businesses, catered lunch and light refreshments, (first-come-first-served) bus transfers from NFYL Village Karratha accommodation to the Roebourne venues: Ngurin Cultural Centre, 31 Roe Street, and Ganalili Centre, 38 Roe Street.

LOCATION
Workshops and presentations will be held at Ngurin Cultural Centre (31 Roe Street, Roebourne) and Ganalili Centre (38 Roe Street, Roebourne). Excursions are to Wangaba Roebourne Art Group, Yinjaa Barni Artists, Cheeditha Artists and Juluwarlu Artists, plus rock art tour to Murujuga National Park.
VENUE TRANSFERS
AACHWA will provide daily first-come-first-served bus transfers from NYFL Karratha Village to transport participants to OUR BUSINESS forum in Roebourne.
GETTING THERE
Flights to Karratha depart daily from Perth. Taxis and car hire are available in Karratha. It is recommended that you hire a vehicle for the duration of your visit to the region.
Karratha is approx. 38km to Roebourne and 57km to Point Samson.
Karratha airport is approx. 18km from NYFL Karratha Village.
WHERE TO STAY
Quote "AACHWA" when booking the following accommodation providers to secure a discounted rate:
NYFL Karratha Village, 1062 Mooligum Road, Karratha WA 6714, from $632.50 for five nights including breakfast and dinner.
Velocity Motel & Bistro, Cnr King Way &, Cherratta Rd, Karratha Industrial Estate WA 6714, from $880 for five nights including breakfast and dinner.
Point Samson Resort, 56 Point Samson-Roebourne Road, Point Samson WA 6720, from $1120 for five nights includes resort room with kitchenette.
DOWNLOAD BROCHURE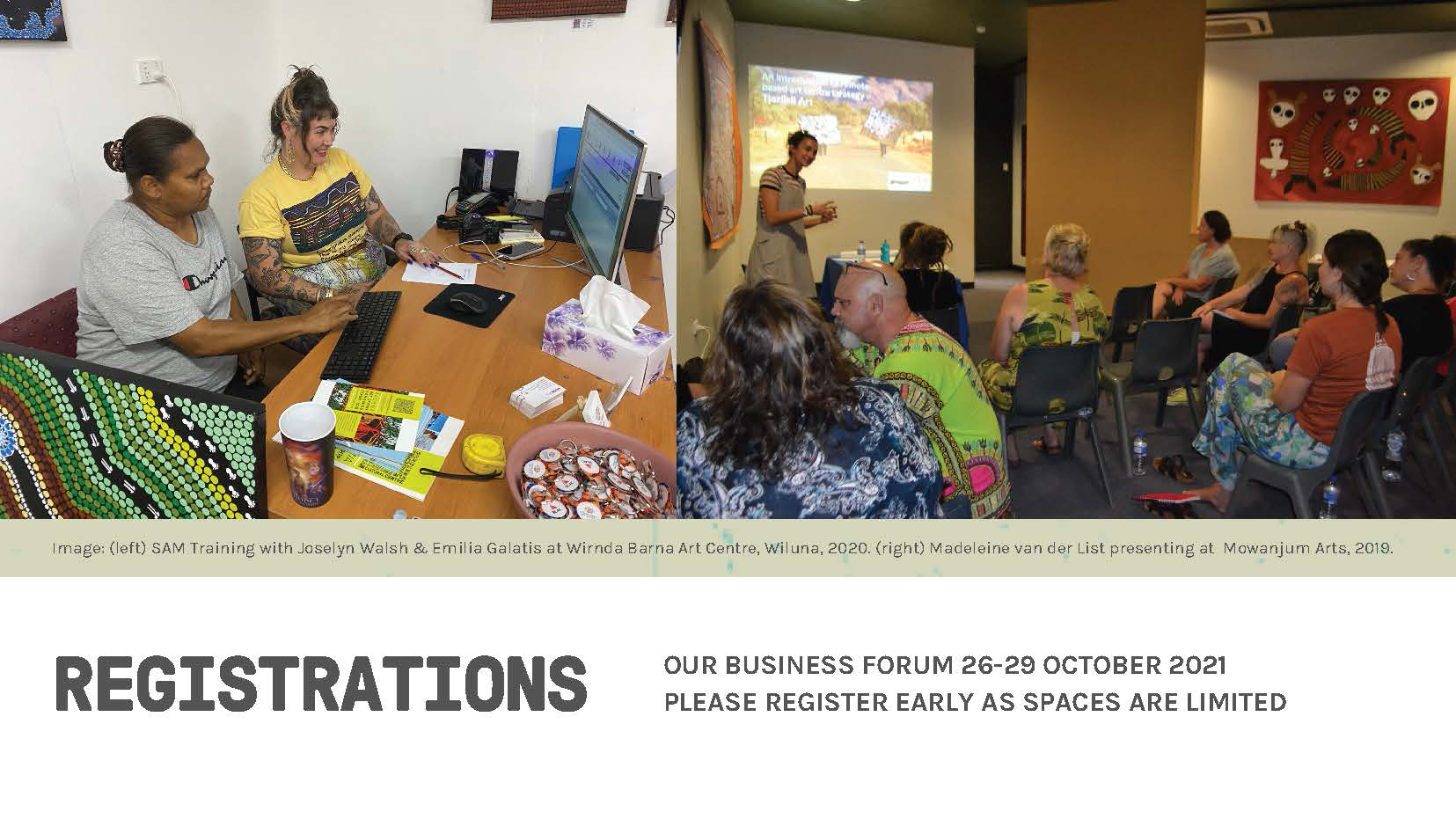 DOWNLOAD PROGRAM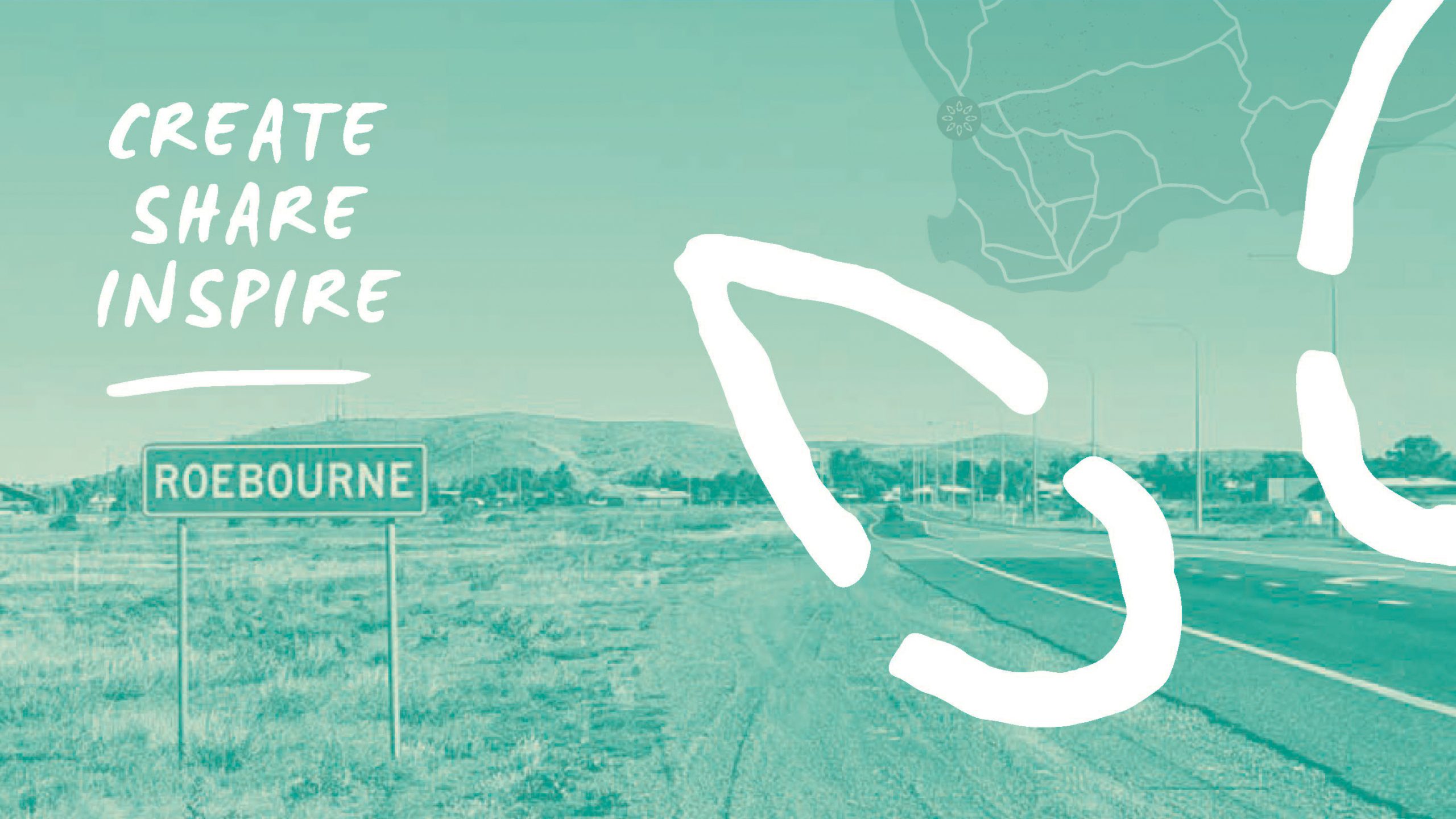 CONDITIONS AND COVID-19
As part of the AACHWA COVID Safe Plan, all attendees and (in-person) presenters are required to provide their name, phone number and email address when booking tickets. This additional data will be stored securely and will only be shared with Health Authorities if COVID-19 contact tracing is required.
Please note:
a. If you chose to attend this event amidst the Coronavirus (COVID-19) outbreak we ask that you take due consideration of fellow attendees. If you are experiencing any symptoms, please refrain from attending this event.
b. If you are attending, you are therefore accepting any risk associated with a medium sized gathering. If you are unprepared to take this risk on yourself, we ask that you refrain from purchasing tickets as we will not accept any liability associated with attending the event. If you have any concerns, we recommend you seek further information from the WA Department of Health.
AACHWA has implemented several cleaning and safety measures to ensure participant's wellbeing. Social distancing will be observed as required and course content adapted to suit any safety guidelines. Hand sanitiser will be provided, and facilities will be thoroughly cleaned regularly.
SUPPORTED BY